Inspired by the koalas' plight with the recent devastating Australian bushfires, I felt compelled to share my experience through a new children's picture book.
In the midst of sadness and despair, there is always light. Love and survival always shine through. These are the ideas that brought Kayla Koala and Her Mama to life in a story that is near and dear to my heart. In this children's book, a Koala and her mother face the tragedy of a bushfire. Clinging to each other, despite the tremendous hardships they face, they overcome immense and immeasurable odds. Connecting directly with the bushfires that engulfed our country earlier in the year, this is a story that draws heavily from my own experiences.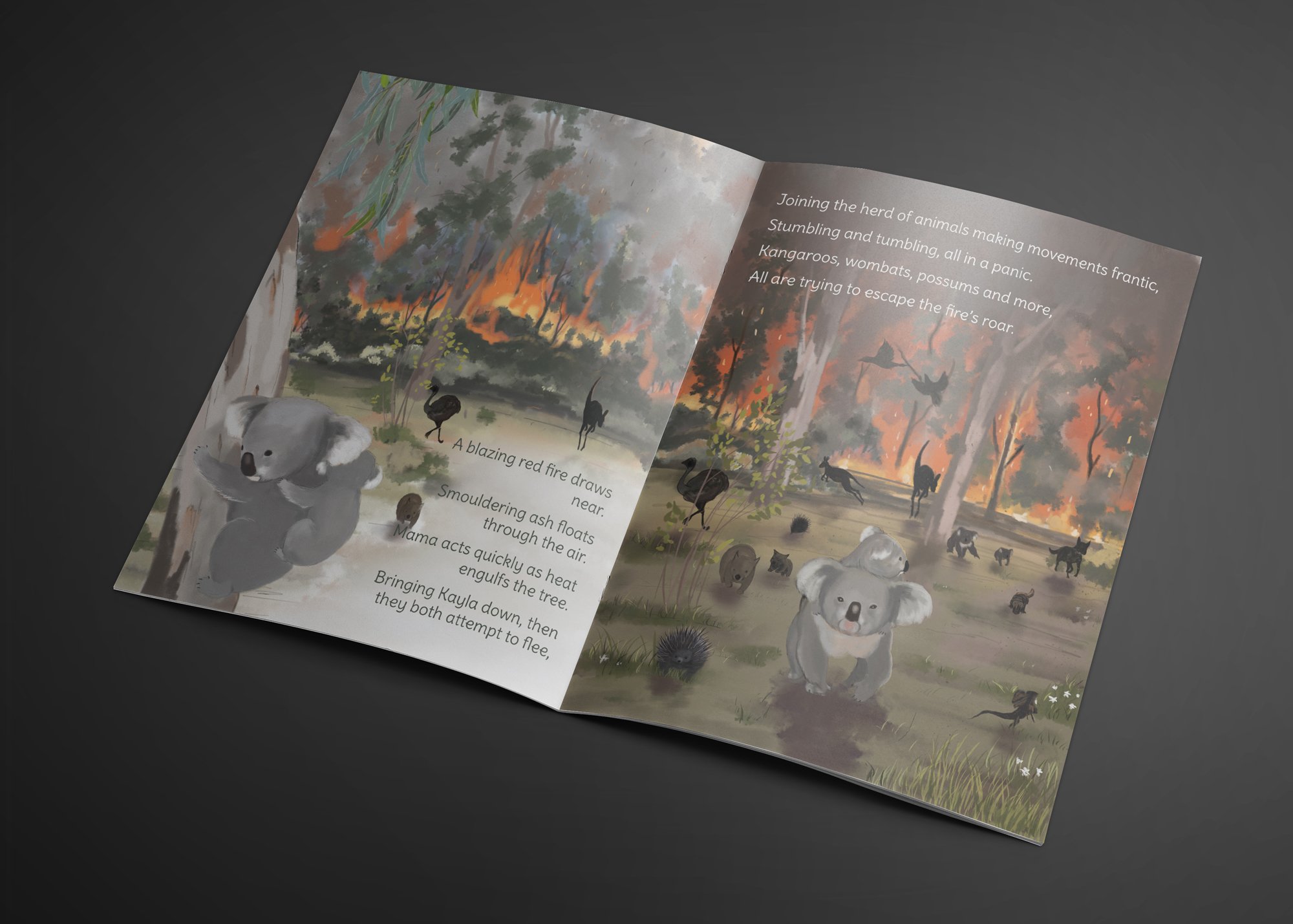 Imagining the lives of koalas, that have been affected by bushfire, I was inspired to put pen to paper and the story poured out, as if driven by a bigger force than myself. Little by little, I got a feel for the characters who consumed my mind, and even though I am telling this story, I have always felt that this story is one that commanded and directed me to tell. The koalas in the story have come to life for me, and I only hope that I have done them justice, bringing them to life within these pages for children as well.
Kayla Koala and Her Mama is available for you to order NOW for your children and you to enjoy. As the story has taken shape, I have realised just how universal its themes and emotions are. While not every child or every person in the world has lived through the horror and turmoil of the devastating bushfires, they can all relate to the pain, if not the terror that they provided. I feel that the more children and adults who hear and read this story with appropriate responses, the better off our world will be, going forward.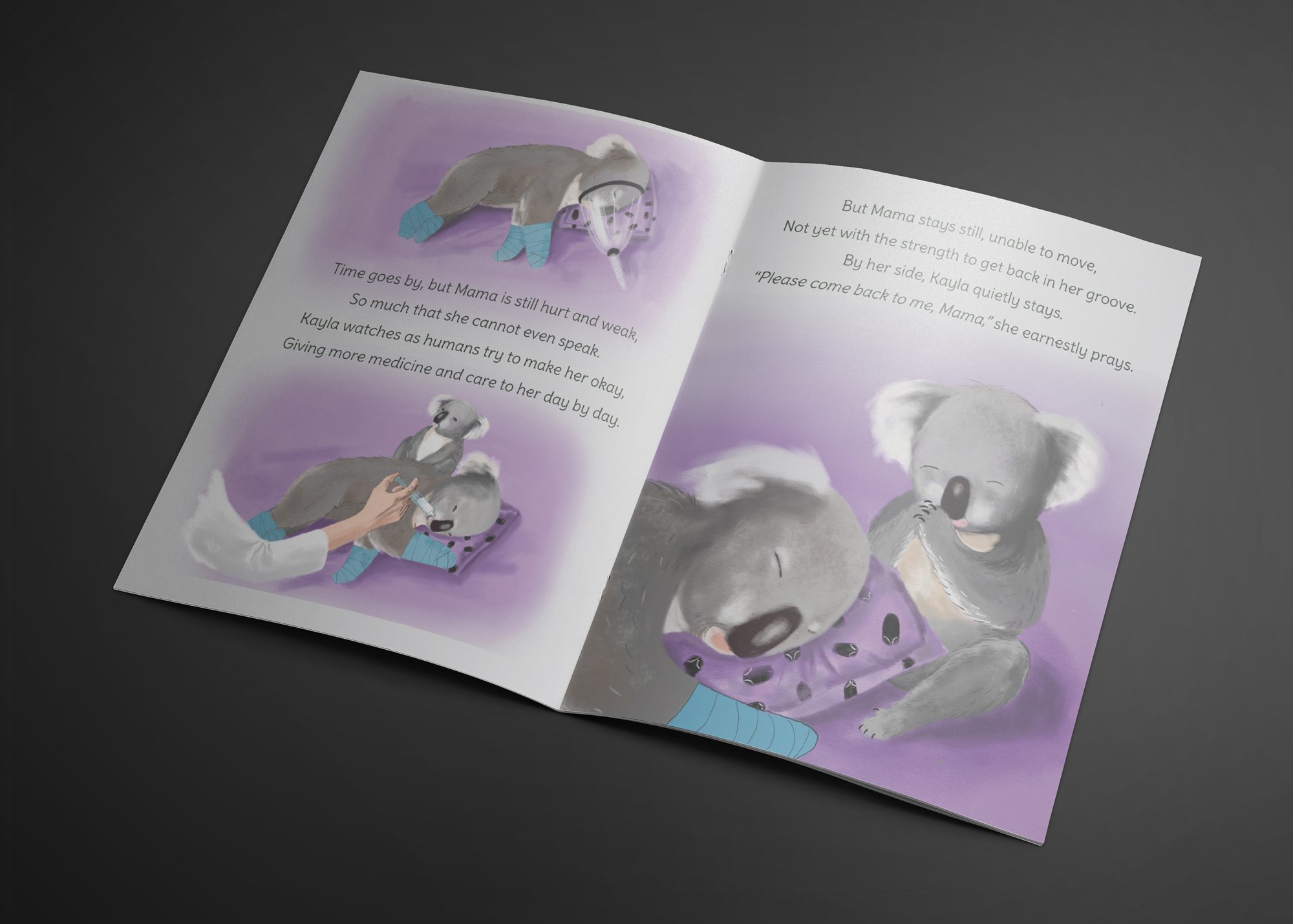 As a thank-you to parents, educators and others who are ordering the book now, I am offering a limited series of signed editions of Kayla Koala and Her Mama for them.
Make your contribution now by purchasing a copy and let your children experience this story of love and survival for themselves!
In addition to ordering this book, you can show your support for the Kayla Koala and Her Mama campaign by sharing the link below on your Instagram, Facebook, and all the other social media platforms you use. We have all witnessed the devastation of the Aussie bushfires, even if from thousands of miles away on the other side of the globe. This is a story that penetrates the heart of what the bushfires mean to our global society.
People's lives, especially children's, can be positively impacted when they hear and read the story. That is the message that came to me when writing Kayla Koala and Her Mama. Children and adults who read the story will take away a lesson from it and learn how to carry on their lives in a more sustainable way, going forward. More importantly, still behind the learning experience from the story is children's awareness of natural disasters, the need to be empowered, to train themselves to be stronger and be more resilient in facing times of hardship and to persevere in possible difficult phases of life. And in addition, the boundless love of a mother to her child and the inseparable bond between them is what a baby koala, a child or any person in this world would wish to have, to treasure, to foster and keep forever. Love of this kind always shines, always prevails and empowers every one of us during hard times in life.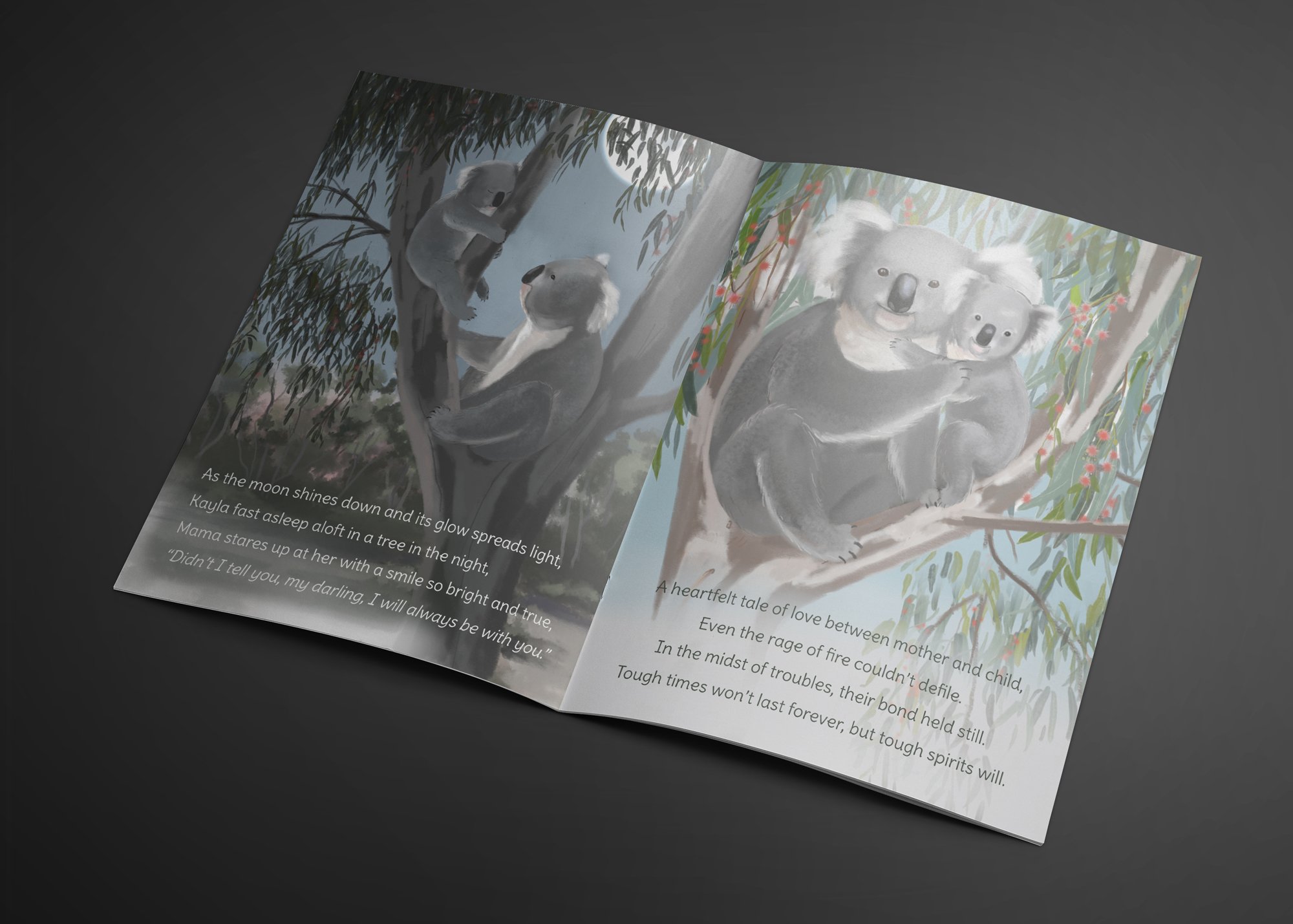 This book is part of my fundraising, and it is one thing that we can do together to give koalas more of a fighting chance by placing them as threatened and endangered. Koalas are one of our bush species. If they safe from bushfires and well protected, it means our forests and living environment are safe and well protected too. We will feel more secure and safer from threats of bushfires that happen every year in Australia.
Every cent from the profit of the book will be donated to Koalas Hospital, Port Macquarie NSW, Wildlife Parks, Australian Koala Foundation, Australia Rural Fire Services…
I thank you for your support, through purchasing the book KAYLA KOALA AND HER MAMA and also through your recommendation of my story to everyone you know along with your shares on your social media platforms.
Again, I would like to express my sincere thanks and deepest appreciation to you for all your passionate responses to the story book KAYLA KOALA AND HER MAMA.
Ha-Le Thai