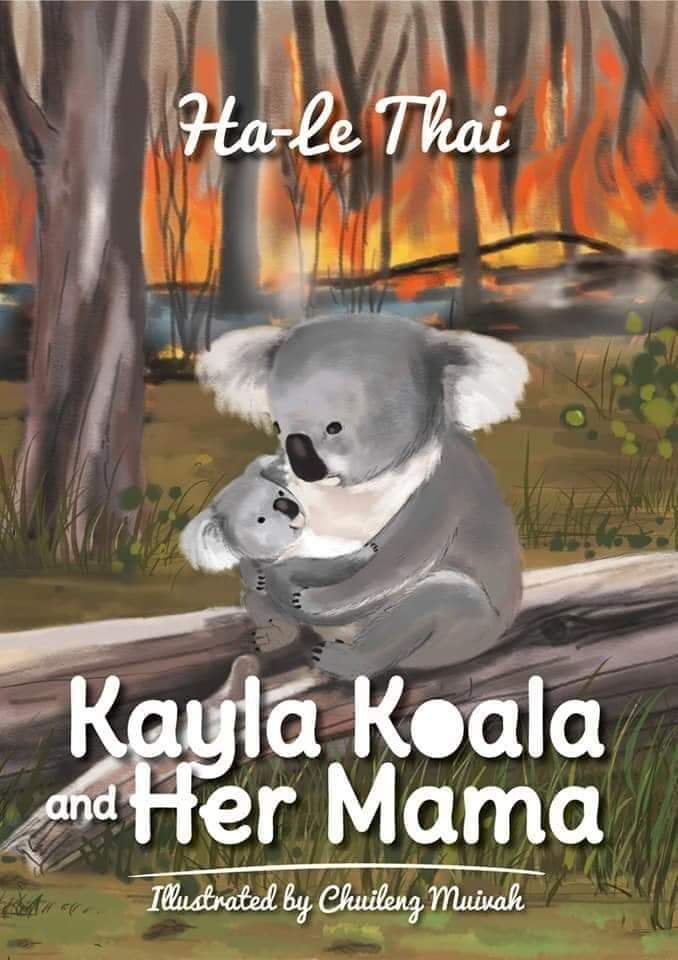 In the bushes of Australia, lives Kayla Koala and her mama. At the rising of the sun and blooming of the moon Mama promises Kayla, "I will always be with you."
Then one day tragedy strikes.
The smell of smoke fills the air. There is panic amongst the animals. Ferocious flames are ripping through the countryside.
Mama and Kayla must flee to escape the fire's roar. Will they make it out alive?
The heart-wrenching story of Kayla and her mama as they fight to survive the devastating wildfires of Australia.
What experts are saying about "KAYLA KOALA AND HER MAMA"

"I Love this book!!!
Ha-Le Thai has captured the tragedy & hope of healing beautifully in her book Kayla Koala and her Mama.
I thoroughly enjoyed reading Kayla Koala and her Mama and after the devastating fires in Australia. Hopefully, the message may make young people be more conscious and how to reduce fires in our dry season.
I especially loved the learning at the back of the book, so apart from being a beautiful story of courage and hope which is wonderfully illustrated it is also educational and a fun way to share ideas and thoughts."
"We read the book "Kayla Koala and Her Mama" to our preschool children last week. 
They all followed the story line intently and seemed so worried for the Koalas. The children had lots of questions afterwards and it sparked lots of interesting discussions. It was a beautifully written book. 
"A very well written children's book. I feel it is a great way to educate our younger generation, and it shows well the bond that koalas have in the wild. My favourite part was when they were rescued and taken in by carers to be looked after before being returned to the wild. Very well illustrated. I love the learning questions at the end, great for educating children. I highly recommend it."
A warm and fuzzy read for the whole family. 
The enormity of damage to both nature and wildlife caused by bushfires is vividly depicted as we follow the fight and determination for survival of Kayla Koala and her Mama.
Kayla Koala and her Mama is an endearing story, showing the special bond of love and devotion between mother and child as they strive to overcome all odds.
The book is also beautifully and authentically illustrated, portraying the rugged Australian landscape.
A  book that should definitely be added to every family library.
Here's what people are saying about "KAYLA KOALA AND HER MAMA"

"What a beautiful poem/story!!! So touching, with a gorgeous message of the trials and tribulations the koalas (and other animals) must have endured during the hideous bushfires. Their humility when it came to how they needed to depend upon humans during the catastrophe and how a mother and child's love bond is unbreakable. I love it – it brought tears to my eyes. You certainly have a way with words Ha-Le."
"Ha-Le has done an incredible job in her poem, it shows the Love between a baby koala and her mother through surviving a bushfire. This incredible, well written and well-structured story is an amazing poem for all ages I would definitely recommend reading it, it's a lovely story; it's a beautiful bond between a mother and a daughter. Ha-Le also shows how the koalas had to go through human touch and how animals had to contend with that, and it shows really how everybody enduring the bushfires had to come together to survive. I'd like to say thank you to Ha-Le for creating such a great book!"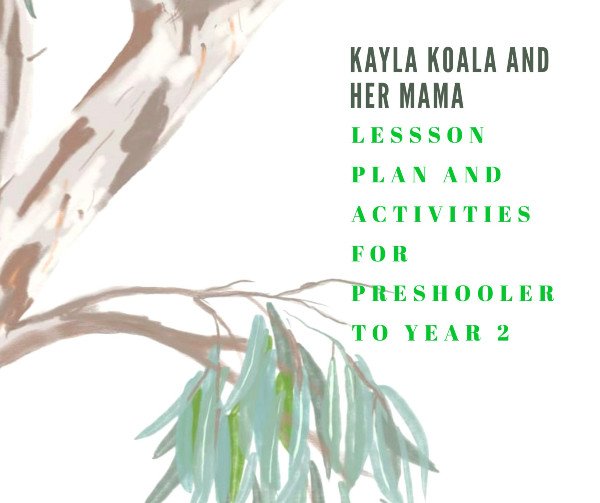 Download Lesson plan and activities for Pre-schoolers to Year 2 for Kayla Koala and Her Mama