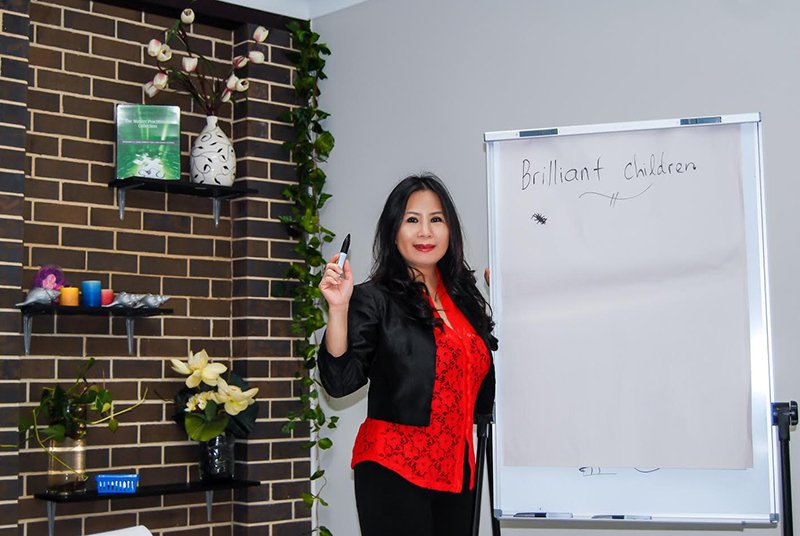 Please click one of the link below for further info
*Burn out management
This workshop will cover:
Helping you to understand yourself better
Maintaining your bright, ambitious, and highly driven to your career.
Understanding what causes you to give up, melt-down, frustrated, overwhelming  or just walk away when they seem to have it all, and knowing what can be done to prevent it.
Providing helpful insights and practical ways to avoid burnout, enjoy healthy fulfilling lives, and find the perfect work/life balance.
Working less hard and enjoy your job with children, their families and your teamwork more
*Children and play
This workshop will cover:
Discussing the importance of play for developing the whole child.
Introducing the basic concepts and provides understanding of the importance of play and toys that assist learning at each stage of growth.
Enhancing our understanding of how children begin to learn about space and architectural relationships.
How much can your child learn?
Play and children's mental health and wellbeing: critical role of play in the psychological, intellectual, and social, physical development of young children.
Play and children's brain
How to create an environment that stimulate play in children
The role of the educator to children's play
*Emotional Intelligent and young children
This workshop will cover:
Why is emotional intelligent is important?
What is emotional Intelligent?
Knowing the importance of equipping children with the intellectual skills they need to succeed in early childhood setting and life.
Helping children to master their emotions: teaching, guiding, modelling children to understand and regulate their emotional world
How to aware of a child's emotions
Recognising emotional expression as an opportunity for intimacy and teaching
How to listen empathetically and validate a child's feelings
How to label emotions in words a child can understand
How to help a child come up with an appropriate way to solve a problem or deal with an upsetting issue or situation
*NLP and young children
In this two days course, you will discover:
Helping a your child learning more effectively and ensuring their well-being
Giving you magical, fun techniques that have a profound effect on children and build a stronger bond between you and your child.
Your child/ren are given wide and varying experiences rather than being confined, they will blossom and grow.
You can help your child by finding an effective strategy to meet that child's needs.
To find a strategy that will link to your child/ren's developing patterns
Spur your child/ren to greater achievements.
Help your child/ren to be a quick learner
Getting insight into how a child's mind and body works
Finding out what effects behaviour, how to help children overcome emotional and confidence issues.
Learning how to use stories to empower change.
You can help your child/ren use their strengths to overcome their weaknesses through imagination.
How to focus on your child/ren's abilities to build success in other areas.
Finding out what strategies to help your child/ren to become the successful children.
Boosting your child/ren's self esteem
*The power of positive words
Join this workshop and you will cover:
What is positive words?
Discovering the power of positive words
How positive language effect on your child/ren's developing in social, emotional, physical, language and cognitive.
The alternation for words using
Positive words to your child/ren
*Leading Activity Healthy Lives for children in your care
Do you want to provide a good foundation for an active, healthy life for your child/ren?
Join our workshop and you will learn:
to know more about children wellbeing and to help your child/ren gain a strong sense of it.
To help your child/ren going from being healthy, physically active and making safe and responsible choices.
how to have the proper, practical suggestions to assist children be physically active for sustained periods daily,
how to promote your child/ren enjoy a wide range of fine and gross motor actions and gain greater competence and trust.
to receive additional ideas for supporting children make healthy and safe choices, and take more responsibility for their own decisions and actions.
*Children and self-esteem
Join this workshop and you will discover:
What is self-esteem?
How to set children's mind early
Helping your child to understand Who am I? How do I belong? and What is my influence?
Helping your child/ren to feel loved, to have "True self-worth"
How to teach your child/ren the skills they need to feel capable when faced with life's many challenges.
How to increase your child/ren's self-esteem through effective communication and setting the right examples.
Mind power for your chid/ren
Discovering easily practical methods in dealing with children who have low self-esteem.
*How to help children listen instantly
Do you want your child/ren listen to you instantly?
Join this workshop and you will discover:
Understanding why children don't listen
Anchoring & NLP
Understanding what make your child/ren listen to you
How to make your reminder sufficiently to your child/ren.
How to help your child/ren cultivate the habits of paying attention to what you say
Turn NO, to YES!
WIN/WIN finally!
Available soon
Group time fun!
How to have successful day for children
Language and young children
Language development for NESB
Extending language skill through play
How to support a child with the emotional and social difficulties
How to apply open ended questions
How to deal with the parents successfully