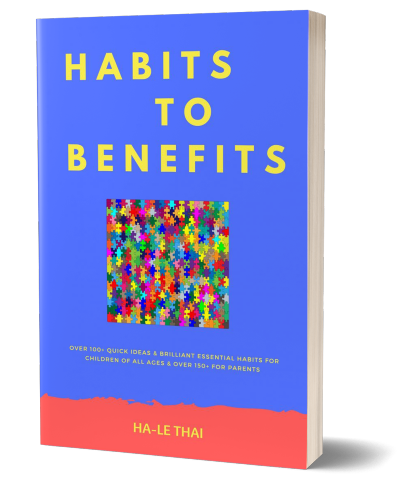 Ever wondered what is the best way to raise your children to be successful in all areas?
 Do you believe good habits can build a and happy child now and a successful adult later?
Do you believe that good habits need to be built for your children as soon as possible?
Do you believe that parental habits can give children a bright future or can lead them to the failures for a lifetime?
There are many parents who don't have the good understandings of what the right habits that they need to equip for their children and for themself. Therefore, their parenting goes around and around the circle and they have no improvement in teaching and raising their children in successful ways that they desired.
Check our free Ebook HABITS TO BENEFITS  and you will find out a lot of invaluable information that you really need for your parenting.