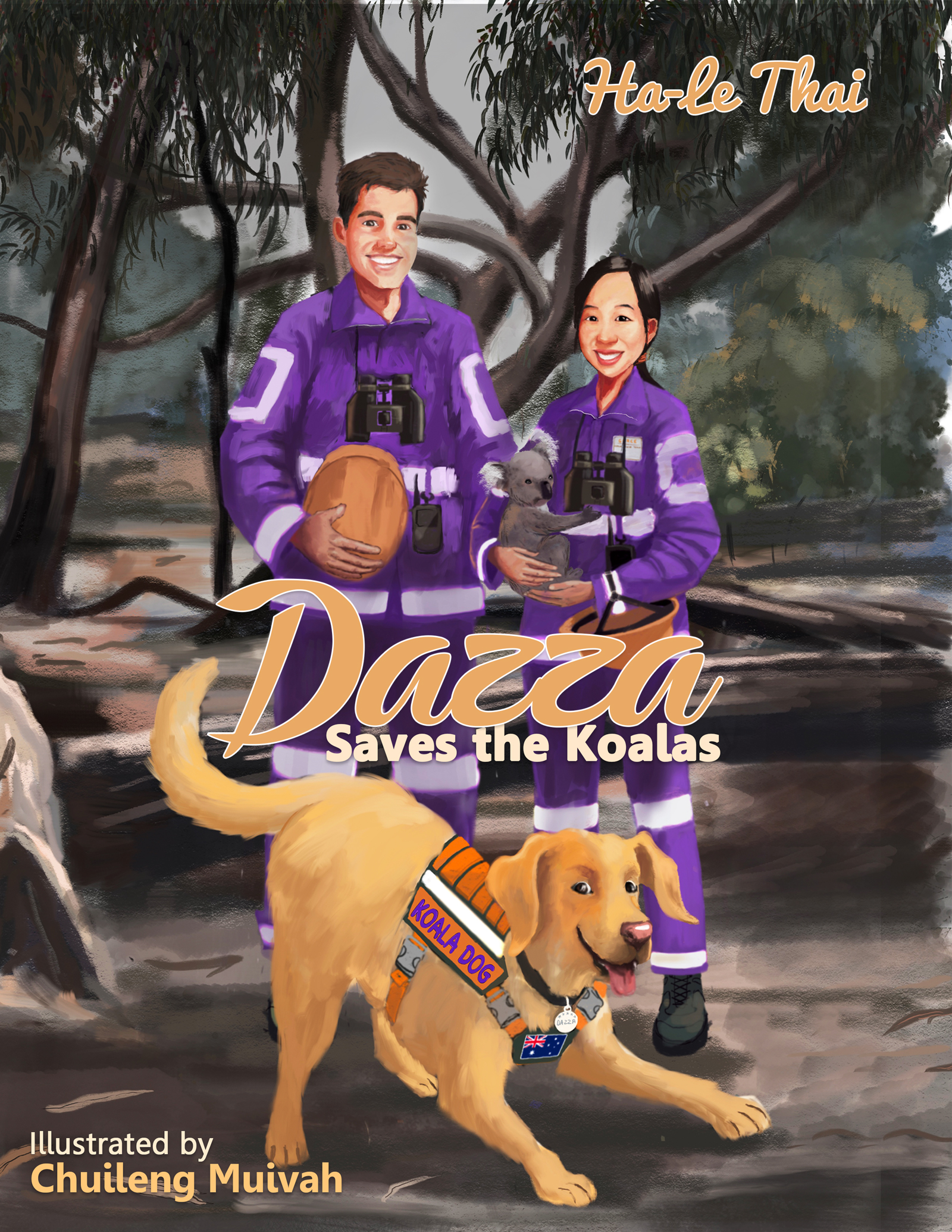 On a scorching summer's day, bushfires burn across Australia.
Firefighters do their best to extinguish the flames that threaten the wildlife.
Emergency workers, Jack and Grace train animal rescue dogs.
Jack has been training 3-year-old English Labrador retriever, Dazza, to sniff the scent of koalas even in the highest trees.
"Let's put your vest on, Dazza and go find the koalas," Jack says.
It's Dazza's first time on the job. With the bushfires burning stronger and growing nearer.
Will Dazza be able to save the koalas in time?